Smart India Hackathon
We are happy to announce that SNS Institutions is presenting three teams in the finals of the "SMART INDIA HACKATHON-2022".
Two teams from SNSCE will be presenting at SVCET, Andhra Pradesh, and NIT, Assam. One team from SNSCT will be presenting in Odisha. We wish them all the best to crack the finals.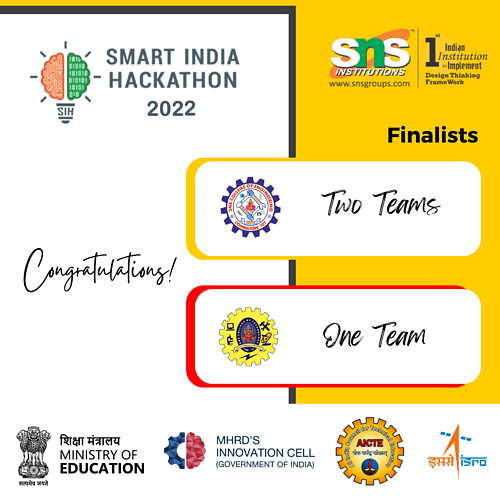 #SNSInstitutions
#SNSDesignThinkers
#DesignThinking
#hackathon
#coding
#hacking
#technology
#programmer
#computerscience
#Engineeringcollege
#Engineering
#bestcollege
#coimbatore
#trending
#tamilnadu
18/08/2022