Counselling Code: 2734
COMPUTER SCIENCE AND Technology
Our department of Computer Science and Technology has a number of distinguished faculty panel who has an affluent blend of both industry and academic experience. They constantly disseminate and impart applied knowledge to the young minds through our mentor-mentee system.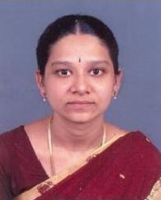 Dr. ANURADHA B
Asso. Professor & HOD
hod.cse@snsce.ac.in
A prodigious course named Computer Science and Technology Department is streaming up with the current trend at SNS College of Engineering. The department with design thinking curriculum strives to provide a conductive environment for the students to develop problem solving skills, programming skills, analytical and practical skills and apply them to real world problems. Our Department consists of various laboratories equipped with the new technological set ups giving the scope to all students having a hands on experience individually, which will increase their confidence to face the practical problems in the field of Computer Science and Technology. To motivate the students, the department organizes Design Thinking boot camp, placement training, webinar/guest lecture using national and international experts, workshops, symposium, Project-expo, national and international conferences periodically. I welcome all the aspirants to be a part of SNS family and wish them a bright future!