Counselling Code: 2734
Mechatronics and Mechanical
in Additive Manufacturing
Our department of Mechatronics and Mechanical in Additive Manufacturing has a number of distinguished faculty panel who has an affluent blend of both industry and academic experience. They constantly disseminate and impart applied knowledge to the young minds through our mentor-mentee system.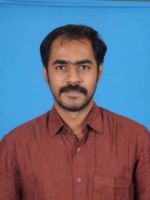 Mr. K.M. EAZHIL
Assist Professor & Head incharge
eazhil.k.m.mech@snsce.ac.in
SNS College of Engineering has the vision of providing quality education with international standards. Hence, we constantly strive to work towards achieving excellence in Technical Education by introducing newer programs in emerging areas. This year the institution has introduced a new program B.E Mechanical and Mechatronics Engineering with Additive Manufacturing. 
 Mechatronics engineering is a multi disciplinary branch of engineering that focuses on Electrical, Electronic and Mechanical Engineering. It integrates Robotics, Electronics, computer, Tele communications systems and control as well as product Engineering. The Additive manufacturing is a new emerging area that provides a transformative approach to industrial production that enables the creation of lighter, stronger parts and systems. Additive Manufacturing can bring digital flexibility and efficiency to manufacturing operations. The opinion of industrial experts is that Additive Manufacturing might be responsible for a new industrial revolution where producing newer designs will be faster, more efficient than before. Many companies have started implementing this technology in a bigger way. 
The Department of Mechanical and Mechatronics Engineering with additive manufacturing at SNS College of Engineering is well equipped with all the necessary infrastructure facilities catering to the needs of program in an effective manner. 
An exclusive SNS Creative Design and Manufacturing Hub with 3D printing machines, 3D Scanners are available to develop newer designs and build prototypes. One such product developed in the hub is a "Covid Knob – The untouch tool" for ensuring safety during this pandemic period.
Students choosing this program will have good career opportunities in many sectors namely Manufacturing, Automobile, Aerospace, Defense, Electronics, Marine, Oil and Gas, Textile, Mining etc. We assure each and every student who joins this program will be given high quality education with independent thought processing ability.