Counselling Code: 2734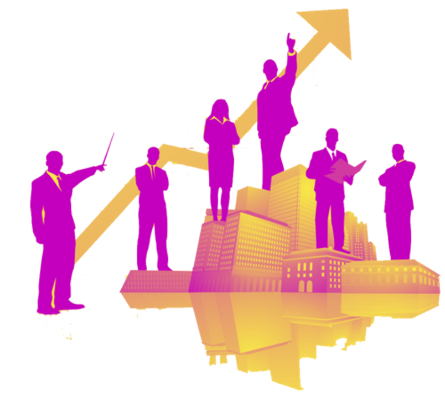 department of electronics and communication engineering
industry

institute partnership Cell

IIPC identifies the industrial expectation and promotes institutional preparation for meeting industrial needs by facilitating sponsored R&D projects, seminars, workshops and various other industrial training programmes. Industry Institute partnerships reflects in equipping faculty to latest practices and makes the students industry-ready by providing exposure to current industry practices, and hone their skills to adapt changing technologies. The primary focus of IIPC is to interact with elite industries in and around Coimbatore, and extend the efforts in establishing partnership with industries across the country in near future.
industry institute partnerships

mou
Mukkudal Robotics Pvt Ltd
Bcbuzz Technologies Pvt Ltd
Amrita Technology Enabling Centre
M/s.IPCS Automation
M/s.Star Solutions
M/s. Hands on Technologies
M/s. Livesky Technologies
M/s Appin Technologies, Coimbatore
M/S Acme System, Coimbatore
M/s. Arris Cadd
M/s. New Technology
M/s. Macrodit
M/s. Signals And Systems
M/s. Vee Eee Technologies
M/s. Megatech Scientific Instruments
M/s. JRM Technologies
M/s. Kaashiv infotech
M/s. Sunshiv Electronics
M/s. Manfree Technologies
M/s. BSNL,Kurumbapalayam
M/s. RedLeaf Technologies
M/s. NEOLYSI
M/s. Propulsion Technologies
M/s. MD Renewable Resource And Power Products
M/s. VI Microsystem
M/s. Prolific Systems and Technologies
M/s. Azetech solution
M/s. Oviardes Technologies
M/s. Scientech Technologies Pvt. Ltd.
M/s. Pantech ProEd Pvt Ltd
M/s. Lyceum Networks
M/s. Falcon Square
M/s. Caliber Embedded Technologies India (P) Ltd.
S. No
Company Name
Salary Package
LPA
No. of Offers
Company Type
Drive Date
1
Aaris Cadd Technology
1.64
4
core
15.10.2018
2
Alpha Associate
1.86
29
core
12.10.2018
3
Amazon
1.87
4
ITS
08.02.2019
4
Exide Life Insurance
1.4
5
INSURANCE
19.12.2018
5
Focus Edumatic
1.4
11
IT
26.10.2018
6
Future General India
0.96
3
INSURANCE
16.10.2018
7
Idbi
1.8
12
INSURANCE
25.09.2018
8
Info Design
2.32
2
IT
19.09.2018
9
Infosys
3.5
3
IT
10.11.2018
10
Kgisl
1.44
2
ITS
08.02.2019
11
M/S Caliber Interconnect Solutions P Ltd
2.16
3
CORE
29.09.2018
12
Max Bupa Health Insurance
1.44
2
INSURANCE
08.02.2019
13
Prematix
2.5
1
IT
28.12.2019
14
Robert Bosch
5
2
CORE
27.09.2018
15
Starberry
2.5
1
IT
24.01.2019
16
Tiyan Info Tech
1.96
5
ITS
15.10.2018
17
Verticurl
3.25
1
ITS
1.12.2018
18
Vvdn
3.5
1
CORE
22.12.2018
SCOPE OF INTERNSHIP AND IN-PLANT TRAINING (IPT)
Help students grow personally in the context of their career and personal goals. 

Help students develop strong ties with a professional they can trust, ask for advice, and foster their own networking channels. 

Get an inside view of an industry and organization/company 

Gain valuable skills and knowledge 

Make professional connections and enhance your network 

Get experience in a field to allow you to make a career transition
In-Plant Training (IPT) will provide an industrial exposure to the students as well as to develop their career in the high tech industrial requirements. Reputed companies are providing in-plant training to Students. Here students are initially get counseled in order to emerge out their interest in various streams and what are all the basic concepts they know on that domain. After the successful completion of studies students has to face this competitive world with this knowledge to face many problems and to find the right solutions which is to be solved in the minimum duration of time. The in-plant training is get totally different from the class environments.

| # | Company Name | Period | Number of Beneficiary |
| --- | --- | --- | --- |
| 1 | Gateway Sowftware solutions | 11.07.2022 to 27.07.2022 | 17 |
| 2 | Mahavishnu Laser Industry | 16/07/2022 - 31/07/2022 | 1 |
| 3 | Color Coats | 16/07/2022 to 01/8/2022 | 6 |
| 4 | Brainary Spot Technology | 11.07.2022 to 25.07.2022 | 5 |
| 5 | NIT Durgapur | 15.07.2022 to 15.08.2022 | 1 |
| 6 | Sangam software solutions | 11.07.2022 to 27.07.2022 | 1 |
| 7 | DLK Technologies | 12.07.2022 to 25.07.2022 | 1 |
| 8 | Lakshmi Machine Works lmtd | 18.07.2022 to 02.08.2022 | 1 |
| 9 | Techno Talents | 06.07.2022to21.07.2022 | 3 |
| 10 | Caterpillar India Private Limited. | 13.07.2022 to 27.07.2022 | 1 |
| 11 | AJ Tech Research Labs | 11.07.2022 to 27.07.2022 | 2 |
| 12 | Selzar | 16/07/2022to01/08/2022 | 3 |
| 13 | Gateway Software Solution | 15.07.2022 - 29.07.2022 | 6 |
| 14 | Kodacy by SPACE | 18.06.2022 - 01.07.2022 | 6 |
| 15 | Hexnbit | 18.7.2022-01.8.2022 | 6 |
| 16 | ThinkAside Technologies | 01/06/2022 - 30/06/2022 | 3 |
| 17 | ASCENTZ TECHNOLOGIES | 11.07.2022 -26. 07.2022 | 7 |
| 18 | ALTITUDES | 12.07.2022 -26. 07.2022 | 9 |
| 19 | VI SOLUTIONS | 14.07.2022-28.07.2022 | 5 |
| 20 | OLA Electric | 26.05.2022- 24.06.2022 | 1 |
| 21 | Suven consultants & technology | 12/06/2022 - 25/06/2022 | 3 |
| # | Company Name | Period | Number of Beneficiary |
| --- | --- | --- | --- |
| 1 | VI Solutions Pvt Ltd | 20.5.21 - 23.6.21 | 4 |
| 2 | Hexnbit | 28.6.21 - 9.8.21 | 14 |
| 3 | Hexnbit | 28.6.21 - 7.8.21 | 14 |
| 4 | IT Spares | 22.11.21 - 7.12.21 | 7 |
| 5 | Litz Tech | 22.11.21 - 7.12.21 | 2 |
| 6 | Gateway Software Solutions | 10.5.21 - 3.6.21 | 7 |
| # | Company Name | Period | Number of Beneficiary |
| --- | --- | --- | --- |
| 1 | DSIB Technologies | 06/12/18-10/12/18 | 11 |
| 2 | IPCS Automation | 11/12/18-16/12/18 | 4 |
| 3 | Arris Automation | 05/12/18-09/12/18 | 9 |
| 4 | Appin Technologies | 24/11/18-28/11/18 | 9 |
| 5 | Thick India | 10/12/18-14/12/18 | 4 |
| 6 | Apex integrated system | 15/12/18-18/12/18 | 3 |
| 7 | Ashok Leyland | 10/12/18-11/12/18 | 3 |
| 8 | Caliber Embedded System | 07/12/18-12/12/18 | 10 |
| 9 | VVDN Technology Pvt.LTD | (3 to 6 months) | 1 |
| 10 | Femtosoft | 6 Months | 1 |
| 11 | WireDelta | 4 Months | 1 |
| 12 | Starberry | 3 Months | 1 |
| # | Company Name | Period | Number of Beneficiary |
| --- | --- | --- | --- |
| 1 | REFINEMENT SOFTWARE SOLUTIONS | 01.12.2017-15.12.2017 | 9 |
| 2 | AERIS COMMUNICATION PRIVATE LIMITED | 01.12.2017-31.01.2018 | 1 |
| 3 | CIN GROUS LAB | 01.12.2017-18.12.2017 | 3 |
| 4 | LIVEWIRE | 13.12.2017-16.12.2017 | 2 |
| 5 | CODEBIND TECHNOLOGY | 11.12.2017-15.12.2017 | 2 |
| 6 | PROPULSION TECHNOLOGIES | 01-12.2017-08.12.2017 | 3 |
| 7 | REFINEMENTSOFTWARE SOLUTIONS | 01.12.2017- 15.12.2017 | 5 |
| 8 | COSMO TECH ENGINEER | 11.12.2017-15.12.2017 | 5 |
| S. No | Company Name | Date of IPT | Number of Beneficiary |
| --- | --- | --- | --- |
| 1 | CRI PUMPS | 21.06.2016-28.06.2016 | 1 |
| 2 | ROOTS PRIVATE LIMITED | 15.07.2016-19.07.2016 | 1 |
| 3 | SALZER ELECTRONICS | 21.06.2016-25.06.2016 | 4 |
| 4 | CODEBIND TECHNOLOGY | 27.06.2016-01.07.2016 | 1 |
| 5 | HAL | 08.09.2016-15.09.2016 | 2 |
| 6 | NITI | 20.09.2016-20.10.2016 | 1 |
| # | Company Name | Period | Number of Beneficiary |
| --- | --- | --- | --- |
| 1 | BSNL | 25.05.2015-06.06.2015 | 4 |
| 2 | HINDUSTAN AERONAUTICAL LIMITED | 27/07/2015-25/08/2015 | 5 |
| 3 | APEX INTEGRATED SYSTEM | 02/08/2015-02/09/ | 8 |
| 4 | TAMILNADU NEWSPRINT LIMITED | 10.06.2015-16.06.2015 | 7 |
| 5 | BHEL/td> | 15.12.2015-18.12.2015 | 2 |
| 6 | PROLIFIC SYSTEMS AND TECHNOLGIES | 14.12.015-18.12.2015 | 2 |
| 7 | THINKMIND TECHNOLOGY | 08.02.2016-16.04.2016 | 5 |
| 8 | MAHATHI INFOTECH | 05.02.2016-04.03.2016 | 1 |
| 9 | HCL | 12.02.2016-26.12.2016 | 5 |
| 10 | INDUSTRIAL EXHIBITION ELECTRAM | 16.02.2016-17.02.2016 | 2 |
| 11 | CRI PUMPS | 21.06.2016-28.06.2016 | 4 |
| 12 | ROOTS PRIVATE LIMITED | 15.07.2016-19.07.2016 | 4 |
| 13 | SALZER ELECTRONICS | 21.06.2016-25.06.2016 | 1 |
| 14 | CODEBIND TECHNOLOGY | 27.06.2016-01.07.2016 | 1 |
| 15 | HAL | 08.09.2016-15.09.2016 | 9 |
| 16 | NITI | 20.09.2016-20.10.2016 | 1 |
| 17 | KRISH TECH | 21.06.2016-27.06.2016 | 3 |
| 18 | APPIN TECHNOLOGY | 23.06.2016-28.06.2016 | 4 |
| # | Company Name | Period | Number of Beneficiary |
| --- | --- | --- | --- |
| 1 | TECHSPINE | 05.06.2014-20.06.2014 | 1 |
| 2 | ELECTRONICS CORPORATION OF INDIA LIMITED | 02.06.2014-28.06.2014 | 2 |
| 3 | SEATRONICS | 16.12.2014-06.01.2015 | 1 |
| 4 | LANSA INFORMATICS | 17.06.2014-26.06.2014 | 9 |
| # | Company Name | Period | Number of Beneficiary |
| --- | --- | --- | --- |
| 1 | ARSAN SOLUTION | 02/01/2014-31/01/2014 | 1 |
| 2 | CRI PUMPS | 10.06.2013-20.06.2013 | 1 |
| 3 | MAZENET SOLUTIONS | 06.06.2013-19.06.2013 | 1 |
| 4 | MICRO INSTRUMENTS LIMITED | 11.06.2013-21.06.2013 | 3 |
| 5 | SALZER ELECTRONICS | 17.06.2013-21.06.2013 | 2 |
| 6 | TECHSPINE | 15.06.2013-02.07.2013 | 18 |
| 7 | TECHSPINE | 22.12.2013-31.12.2013 | 15 |
| 8 | POWER ELECTRONICS | 10.12.2013-24.12.2013 | 8 |
| 9 | LITZ TECH | 07.12.2013-17.12.2013 | 6 |
| 10 | ACTIIZA SOLUTIONS | 18.12.2013-24.12.2013 | 2 |
| 11 | TECHSPINE | 09.12.2013-23.12.2013 | 8 |
| 12 | BSNL | 09.12.2013-13.12.2013 | 8 |
| 13 | KG DENIM LIMITED | 10.12.2013-21.12.013 | 1 |
| 14 | DAGSLORE | 23.12.2013-31.12.2013 | 1 |
| 15 | M-TOTAL INSTRUMENTATION SOLUTIONS | 10.12.2013-21.12.2013 | 2 |
| 16 | TECHSPINE | 10.12.2013-19.12.2013 | 1 |
| 17 | MICRODB | 23.12.2013-27.12.2013 | 1 |
| 18 | BSNL | 16.12.2013-20.12.2013 | 1 |
| 19 | ARASAN SOLUTIONS | 23.12.2013-31.12.2013 | 8 |
| 20 | FALCON SQUARE | 16.12.2013-21.12.2013 | 2 |
| # | Company Name | Period | Number of Beneficiary |
| --- | --- | --- | --- |
| 1 | CODEBIND TECHNOLOGIES | 13.12.2017-17.12.2017 | 1 |
| 2 | APEX INTEGRATED SYSTEMS | 23.11.2017-24.11.2017 | 3 |
| 3 | LIVE WIRE | 10.12.2017-13.12.2017 | 7 |
| 4 | SALZER ELECTRONICS | 14.12.2017-15.12.2017 | 5 |
| 5 | MEGACRANES INDIA PRIVATE LIMITED | 07-12.2017 -09.12.2017 | 2 |
| 6 | APEX INTEGRATED | 05.06.2017-07.06.2017 | 1 |
| # | Company Name | Period | Number of Beneficiary |
| --- | --- | --- | --- |
| 1 | AZETECH SOLUTIONS | 31.07.2016 | 14 |
| 2 | MANFREE TECHNOLOGY | 31.07.2016 | 10 |
| 3 | VEE EEE TECHNOLOGIES | 25.06.2016-27.06.2016 | 4 |
| 4 | VEE EEE TECHNOLOGIES | 22.06.2016-24.06.2016 | 11 |
| 5 | APEX INTEGRATED SYSTEMS | 26.06.2016-27.06.2016 | 9 |
| 6 | VEE EEE TECHNOLOGIES | 13.06.2016-15.06.2016 | 2 |
| 7 | BSNL | 20.06.2016-24.06.2016 | 2 |
| 8 | VEE EEE TECHNOLOGIES | 16.06.2016-18.06.2016 | 10 |
| 9 | BSNL | 26.06.2016-27.06.2016 | 8 |
| 10 | SUNSHIV ELECTRONICS | 23.06.2016-25.06.2016 | 4 |
| 11 | CODEBIND TECHNOLOGIES | 13.12.2017-17.12.2017 | 1 |
| 12 | APEX INTEGRATED SYSTEMS | 23.11.2017-24.11.2017 | 3 |
| 13 | LIVE WIRE | 10.12.2017-13.12.2017 | 7 |
| 14 | SALZER ELECTRONICS | 14.12.2017-15.12.2017 | 5 |
| 15 | MEGACRANES INDIA PRIVATE LIMITED | 07-12.2017 -09.12.2017 | 2 |
| 16 | APEX INTEGRATED | 05.06.2017-07.06.2017 | 1 |
| 17 | RAILNET SOFTWARE SOLUTIONS | 04.12.2017-09.12.2.01 | 1 |
| # | Company Name | Period | Number of Beneficiary |
| --- | --- | --- | --- |
| 1 | UNIQ TECHNOLOGIES | 12.06.2015 | 7 |
| 2 | PANTECH SOLUTIONS | 18.06.2015-19.06.2015 | 2 |
| 3 | BHARAT SANCHAR NIGAM LIMITED, KOZHIKODE | 25.05.2015-06.06.2015 | 1 |
| 4 | BHARAT SANCHAR NIGAM LIMITED, KOZHIKODE | 25.05.2015-30.05.2015 | 4 |
| 5 | HCL TECHNOLOGIES | 25.05.2015-27.05.2015 | 2 |
| 6 | SUNSHIV ELECTRONICS | 01.06.2015-03.06.2015 | 1 |
| 7 | DOORDHARSHAN KENDRA, CHENNAI | 15.06.2015-19.06.2015 | 1 |
| 8 | UNIQ TECHNOLOGIES | 06.06.2015-09.06.2015 | 5 |
| 9 | UNIQ TECHNOLOGIES | 25.06.2015-29.06.2015 | 2 |
| 10 | CODEBIND TECHNOLOGY | 15.06.2015-19.06.2015 | 2 |
| 11 | Q AUTOMATION | 25.05.2015-31.05.2015 | 1 |
| 12 | M.P.SHAN TEX PRIVATE LIMITED | 25.05.2015-28.05.2015 | 3 |
| 13 | TAMILNADU NEWSPRINT AND PAPERS LIMITED | 10.06.2015-16.06.2015 | 1 |
| 14 | AZETECH SOLUTIONS | 31.07.2016 | 14 |
| 15 | MANJUBETTA TEA FACTORY | 23.02.2016 | 5 |
| 16 | MANFREE TECHNOLOGY | 31.07.2016 | 10 |
| 17 | VEE EEE TECHNOLOGIES | 25.06.2016-27.06.2016 | 4 |
| 18 | VEE EEE TECHNOLOGIES | 22.06.2016-24.06.2016 | 11 |
| 19 | APEX INTEGRATEDSYSTEMS | 26.06.2016-27.06.2016 | 9 |
| 20 | VEE EEE TECHNOLOGIES | 13.06.2016-15.06.2016 | 2 |
| 21 | BSNL | 20.06.2016-24.06.2016 | 2 |
| 22 | VEE EEE TECHNOLOGIES | 16.06.2016-18.06.2016 | 10 |
| 23 | BSNL | 26.06.2016-27.06.2016 | 8 |
| 24 | SUNSHIV ELECTRONICS | 23.06.2016-25.06.2016 | 4 |
| # | Company Name | Period | Number of Beneficiary |
| --- | --- | --- | --- |
| 1 | LANSA INFORMATICS LIMITED | 17.06.2014-26.06.2014 | 5 |
| 2 | LANSA INFORMATICS LIMITED | 17.06.2014-21.06.2014 | 8 |
| 3 | TECHSPINE SOLUTIONS | 02.06.2014-15.06.2014 | 3 |
| 4 | PANTECH SOLUTIONS | 15.12.2014-18.12.2014 | 2 |
| 5 | SANDYNALLAH SUBSTATION | 17.06.2014-21.06.2014 | 2 |
| # | Company Name | Period | Number of Beneficiary |
| --- | --- | --- | --- |
| 1 | TECHSPINE | 15.06.2013-30.06.2013 | 1 |
| 2 | BSNL | 10.06.2013-14.06.2013 | 3 |
| 3 | BSNL | 24.06.2013-28.06.2013 | 1 |
| 4 | EUREKA SYSTEMS AND ELECTRODES PRIVATE LTD | 17.06.2013-22.06.2013 | 1 |
| 5 | ACCURA AUTOMATION ENGINEERS PRIVATE LIMITED | 24.06.2013-28.06.2013 | 1 |
| 6 | MIKROSEN CONTROL DEVICES PRIVATE LIMITED | 13.06.2013-15.06.2013 | 3 |
| 7 | MICRO INSTRUMENTS LIMITED | 11.06.2013-21.06.2013 | 1 |
| 8 | MAZENET SOLUTIONS | 06.06.2013-19.06.2013 | 1 |
| 9 | ALL INDIA RADIO, TRICHY | 24.06.2013-28.06.2013 | 1 |
| 10 | RANE TRW STEERING SYSTEMS LIMITED, CHENNAI | 16.12.2013-20.12.2013 | 2 |
| 11 | BHARAT SANCHAR NIGAM LIMITED, DHARMAPURI | 16.12.2013-20.12.2013 | 1 |
| 12 | BHARAT SANCHAR NIGAM LIMITED, DHARMAPURI | 17.12.2013-21.12.2013 | 1 |
| 13 | BHARAT SANCHAR NIGAM LIMITED, SALEM | 26.12.2013-31.12.2013 | 1 |
| 14 | BHARAT SANCHAR NIGAM LIMITED, CHENNAI | 16.12.2013-20.12.2013 | 1 |
| 15 | BHARAT SANCHAR NIGAM LIMITED, TIRUNELVELI | 16.12.2013-20.12.2013 | 1 |
| 16 | BHARAT SANCHAR NIGAM LIMITED, DINDUGAL | 10.12.2013-14.12.2013 | 1 |
| 17 | BHARAT SANCHAR NIGAM LIMITED, COONOOR | 10.12.2013-14.12.2013 | 2 |
| 18 | BHARAT SANCHAR NIGAM LIMITED, NAGERCOIL | 16.12.2013-20.12.2013 | 1 |
| 19 | BHARAT SANCHAR NIGAM LIMITED, TRICHY | 16.12.2013-20.12.2013 | 1 |
| 20 | BHARAT SANCHAR NIGAM LIMITED, TRICHY | 23.12.2013-28.12.2013 | 1 |
| 21 | BHARAT SANCHAR NIGAM LIMITED, MADURAI | 16.12.2013-20.12.2013 | 4 |
| 22 | BHARAT SANCHAR NIGAM LIMITED, COIMBATORE | 09.12.2013-13.12.2013 | 10 |
| 23 | BHARAT SANCHAR NIGAM LIMITED, COIMBATORE | 16.12.2013-20.12.2013 | 13 |
| 24 | BHARAT SANCHAR NIGAM LIMITED, VELLORE | 16.12.2013-20.12.2013 | 1 |
| 25 | BHARAT SANCHAR NIGAM LIMITED, MADURAI | 18.12.2013-23.12.2013 | 1 |
| 26 | BHARAT SANCHAR NIGAM LIMITED, ERODE | 09.12.2013-13.12.2013 | 1 |
| 27 | STERNA SECURITY TECHNOLOGIES INDIA PRIVATE LTD | 16.12.2013-20.12.2013 | 2 |
| 28 | MICROdB | 23.12.2013-27.12.2013 | 1 |
| 29 | SUNSHIV ELECTRONICS | 16.12.2013-21.12.2013 | 3 |