Counselling Code: 2734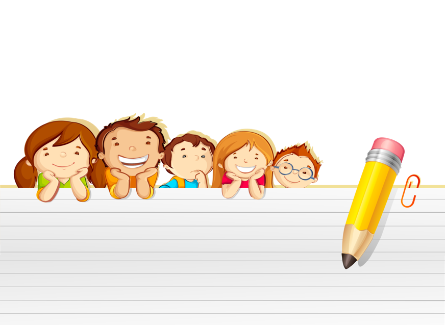 DEPARTMENT OF MECHANICAL ENGINEERING

school
events
We constantly reach the youth community to support and enhance activities and programmes for talented and motivated minds, providing an appropriate competitive forum
Programmes Offered

Design Thinking/Career Guidance Workshops
Outbound Training
Perfomance Evaluation Test (PET) conducted for 12th standard students of Victory Vidhyalaya Matric Hr. Sec. School, Saravanampatty. Totally 45 students attended the test and got benefitted
Perfomance Evaluation Test (PET) conducted for 12th standard students of Victory Vidhyalaya Matric Hr. Sec. School, Saravanampatty. Totally 45 students attended the test and got benefitted
"Design Thinking Seminar taken by out Faculty members Ms.P.Karthika ,AP/PHY and Dr.S.Jayakumar,AP/PHY and student Mr.V.Deebhan, III/ECE for the students of Alchemy Public School, Saravanampatti Totally 60 students from grade VI to grade VIII are participated As an event of UBA , our ECE department celebrated National science day with Government High school, krumbapalayam. Various competitions such as Essay competition and Poster competition conducted on 06.03.2020 and totally 120 students has been benefitted
Hands-on session were handled by e-Yantra Team of our ECE department at SNS Academy on 13.04.2017 in which Firebird-V kit were demonstrated and the recent Technological updates about Robotics were Shown as a Video. The Students Were interacted with the team and got benefitted and shown their interest for participating the Contest which will be conducted by IIT – Bombay in future.
The Department of Mechanical Engineering has organized an Awareness program on 28-01-2017 on topic "Mind Power Techniques" at Shri Bharathi Matriculation Hr. Sec. School, Coimbatore. The chief guest Mr.N.Manosakthi Masilamani, President, Indian Institute of Mind Power, Coimbatore has delivered the various techniques to increase the memory power in students. Collectively 85 students and 10 teachers have effectively participated in the program.
The Department of Mechanical Engineering organized an Awareness program on 03-03-2017 in the topic of "Mind Power Techniques" at G.K.D Matriculation Hr. Sec. School, Coimbatore under SNS social Responsibility Initiative (SRI). The chief guest Mr.N.Manosakthi Masilamani, President, Indian Institute of Mind Power, Coimbatore has delivered the various techniques to increase the memory power in students.Collectively 200 students and 10 teachers effectively participated in the program.
Mr. N. Sri Lakshmanan and Mr. N. Sri Kausigaraman of Mechanical Engineering, SNS College of Engineering organized Design Thinking workshop for higher secondary students on 23-09-2019 at Government Higher Secondary school, Naickenpalayam. Mr.T.Prabhakaran, Design Thinker, SNS College of Engineering, Coimbatore has delivered the various stages involved in design thinking. Nearly 50Students effectively participated in the program
Mr. K Ramesh and Mr. S.Saravanakumar organized Design Thinking Program for school teachers on 21-09-2019 at Corporation Higher secondary school, Coimbatore. Mr.T.Prabhakaran, Design Thinker, SNS College of Engineering, Coimbatore has delivered the various stages involved in design thinking. Nearly 20 school teachers effectively participated in the program.
Mr. K.Thirumalai Kannan of Mechanical Engineering, SNS College of Engineering has organized a Design Thinking Workshop for XII students of Government Girls Higher Secondary School, Ondipudur. Mr T.Prabhakaran, Design Thinker, SNS College of Engineering posted various stages in the Design thinking with hands of training. 53 students actively participated in the program.
Mr. K . Thirumalai Kannan and Mr R.Ruthuraraj of Mechanical Engineering organized a Design Thinking workshop for the students and teachers of Shri Raman Chettiar Memorial Matriculation Higher Secondary School on 24-09-2019 at MBA Seminar hall SNS College of Engineering, Coimbatore. Mr.T.Prabhakaran, Design Thinker, SNS College of Engineering delivered the various stages involved in design thinking. About 41students and 10 teachers effectively participated in the program
Mr. P.Sivakumar and Mr.C. Balamurali of Mechanical Engineering organized a Design Thinking workshop for XII students of Gayathri Matriculation Higher Secondary School, Chinnamanur, Theni District at their school premises on 01-10-2019. 68 students were enjoyed the workshop with active participation.
Mr. P.Sivakumar and Mr.C. Balamurali of Mechanical Engineering organized a Design Thinking workshop for XII students of Sri Aravindar Balar Matriculation Higher Secondary School, Uthamapalayam, Theni District at their school premises 03-10-2019. 110 students participated in the workshop
Cycling activity conducted to promote healthcare for school students at singanallur on 14.02.16
Our students participated in the Rally to commemorate International Day Against Drug Abuse and Illicit Trafficking (UN Observance) on 26.6.15
Motivional Speech on "How positive thinking helps in confidence building" given by Mr.K.Thirumalai Kannan, Assistant Professor, Department of Mechanical Engineering, SNS College of Engineering to the student of CRR Matriculation Higher Secondary School, Ondipudur. Around 62 students have benifited from this session on 12/10/2019
A Seminar was organized by Mr.T.Balaji and Mr.S.Narayanan on "Introduction to Design Thinking" for students at Vivekananda Vidya Mandhir CBSE School, Dhindugal on 17.08.2019. 35 students were actively participated. The students were made aware on the concept of DesignThinking.
Out Bound Training for the school teachers oraganised on 15.10.2018 at SNSCE campus. Totally 30 school teachers participated and got benefitted
Mr.K.Thirumalai Kannan and Mr R.Ruthuraraj of Mechanical Engineering organized outbound training for the teachers and students of Shri Raman Chettiar Memorial Matriculation Higher Secondary School on 24-09-2019 at our college prmises.